This website is supported by its readers. If you click one of my links I may earn a commission. I am also a participant in the Amazon affiliates program and I will also earn a commission from qualified purchases.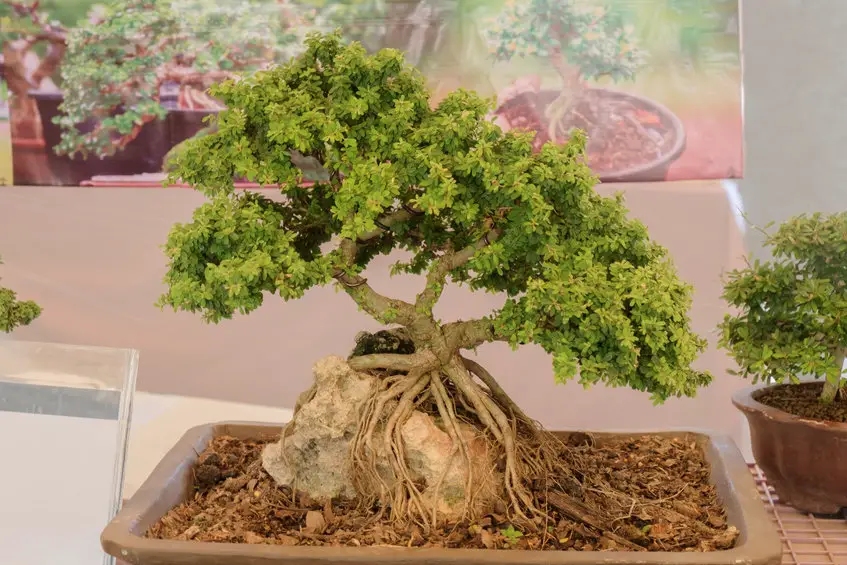 Juniper trees will typically cost anywhere between $15 and $300. The price for a juniper tree will vary depending on the type of tree, the tree's age, the tree's size, and the location of purchase. The older and bigger the juniper tree, the more expensive it will be.
Juniper trees despite having some cons, are some of the most beautiful trees you could get! Keep reading to find out more about how much juniper trees cost! Below, we will break down juniper tree costs by each type of tree!
Just a quick heads up, over the past three years of running Plantpaladin, hundreds of people have asked for product recommendations. As such, You can find my favorite indoor bonsai tree here (link takes you to Bonsaiboy), my favorite outdoor bonsai tree (link takes you to Bonsaiboy), or have a look at all the products I recommend here. 
How Much Does a Juniper Tree Cost?
Juniper trees are some of the most symbolic, most beautiful trees. If you are considering buying a juniper tree, you should know just how expensive they are. The price will change depending on the juniper's shape, size, and age. As mentioned above, juniper trees come in all shapes, sizes, and ages.
Juniper trees typically cost somewhere between $15 and $300. As the tree gets older, it becomes more expensive. Below, we will compare juniper tree costs from multiple different locations.
Here, we have compiled a massive amount of data, showing the different prices for juniper trees based on their tree type, size, age, and even location. As you look at all the data and see how much it costs, it will hopefully help you understand juniper trees better and help you know the correct price of a juniper tree!
How Much Does a Juniper Bonsai Tree Cost?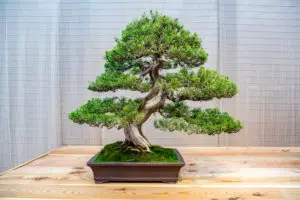 Juniper Bonsai Trees symbolize protection and are typically said to ward off evil spirits (but not cat pee). They are used in rituals and for good health and healing. Juniper bonsai trees usually cost less than $100. Most juniper bonsai trees cost around $30. Because they are typically smaller than most trees, they cost less than most. Get a juniper bonsai tree if you want a less expensive, smaller option.
How Much Does a Large Juniper Tree Cost?
Large juniper trees cost a significantly larger amount than most other juniper trees. This is mainly because they are bigger, which makes them more expensive. As you can see below in the table, most large juniper trees cost at least $100, and some cost way more than that. There are only a few large juniper trees I could find that cost less than $100. Again, this is because they are larger.Look at the websites below and see if you can find one that fits your size dimensions and price restrictions.
How Much Does a Medium-Sized Juniper Tree Cost?
Medium juniper trees are in the same boat as large juniper trees. Medium juniper trees are a little smaller than large juniper trees, but they still cost the same. You can see that some medium juniper trees are at lower costs than the ones from Home Depot, but most are still closer to $100.
How Much Does a Small Juniper Tree Cost?
Small juniper trees are typically way less expensive than medium and large juniper trees. Again, this is because they are smaller, costing way less. As seen in the table below, it is rare to find small juniper trees over $50. Most are less than $30!If you want a juniper tree but don't want to spend the big bucks on it, I would suggest getting a smaller one. You will get the same beauty, symbolism, and meaning while not spending crazy money on it.
How Much Does an Old Juniper Tree Cost?
Old juniper trees are typically found to cost way more than most other juniper trees.This is because as juniper trees age, they become more rare, prized, liked, and therefore way more expensive. I even had a difficult time finding "old" juniper trees because they are rare. As you can see in the data below, juniper trees are typically over $100 and can get very expensive very quickly.Be aware that this is pretty normal for most older juniper trees.
| | | |
| --- | --- | --- |
| Location | Type of Tree | Cost |
| Eastern Leaf | Large Trained Rock Juniper (aged 7-9 years) | $199.00 |
| Eastern Leaf | Showcase Trained Juniper Bonsai (aged 9-11 years) | $295.00 |
| Eastern Leaf | Trained Juniper Bonsai (aged 5-7 years) | $140.00 |
| Bonsai Tree Gardener | Baby Jade Bonsai Tree – Large Aged and Variegated (Portulacaria Afra Variegata) | $59.95 |
| Eastern Leaf | Artist Curated Ginseng Ficus (aged 12 years) | $395.00 |
| All Things Bonsai | Large Bonsai Tree | 2,750.00 euros or $2,857.55 USD |
| All Things Bonsai | Acer Palmatum Japanese Maple Bonsai Tree | 2,000,00 euro or $2,078 USD |
| All Things Bonsai | Hornbeam Bonsai Tree | 1,925 euros or $1,999.44 USD |
| Eastern Leaf | Artist Curated Shohin Juniperus procumbens 'Nana' (aged seven years) | $349.00 |
| Eastern Leaf | Artist Curated Kiyohime Japanese Maple (aged seven years) | $299.00 |
How Much Does a Young Juniper Tree Cost?
After seeing how expensive older juniper trees are, you may be curious how much a young juniper tree will cost. Below, we have data showing how much younger juniper trees will cost. You can see that most young juniper trees will be less than $100. This is very different from older juniper trees. This shows how drastically the prices can change when the tree ages.
What Does This Mean?
Now, you may wonder how this all comes together and relates to you.Knowing and understanding what makes bonsai trees different, especially with their different prices, will help you buy juniper trees better and even take care of them. Juniper trees are amazing trees that can cost crazy amounts of money. But, there are reasons for this. Juniper trees will cost more as they get older and more prominent; it's just a fact.
This relates to you because now you can go out and buy your juniper trees with the knowledge of how much they typically cost. I don't know about you, but when I am aware of the typical prices of what I am buying and I know all my options, especially when it comes to plants, I end up being way more prepared when I buy the product.
I think this article will help you know what kind of prices to expect and look for so you won't get overcharged. If one location seems way too expensive, you now know that there are many different locations and options for your juniper tree buying needs!
Frequently Asked Questions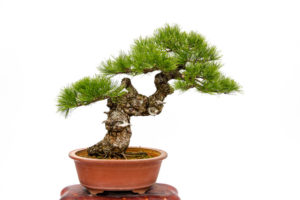 This was a lot of information, so you may have a few more questions. These are a few more specific questions people typically ask about juniper trees. Hopefully, these answer any additional questions you may have.
Why is it Important to Know the Price of a Juniper Tree?
Juniper Trees are beautiful, symbolic trees that, unfortunately, can cost a lot. Knowing how much juniper trees typically cost and knowing what makes them cost more can help you better understand the importance of juniper trees and why they are so expensive. If I know the price of a juniper tree, I will have more knowledge about juniper trees that can help me choose what type of tree I want and what age, size, etc. I want my tree to be.
Are Juniper Trees Expensive?
As seen in the data and tables above, juniper trees can be costly.These are just some of the average costs of juniper trees. Some cost even more than what is in the data. Juniper trees are typically more expensive when they are bigger and older trees. Juniper trees can even get up to $1000 or more.
$1000 may seem crazy, but if the tree is more extensive and/or older, it makes sense why it is so expensive.
Where Can You Find Cheaper Juniper Trees?
Because juniper trees are so expensive, you may find yourself wanting to find and purchase cheaper juniper trees. Your local Lowes or Home Depot may have more affordable juniper trees available for purchase. Local places will typically be cheaper because they want to have to ship them to you. If you want another tip on how to get more affordable juniper trees, try getting ones that are smaller and younger. Small, younger juniper trees typically cost less than bigger, older ones.
If you are at a location trying to purchase juniper trees in bulk, they may offer you some type of deal to buy them in larger amounts. Ask the employees at the nursery, garden, or store to see if they have some kind of deal available for bulk purchases. This may help to get your juniper trees for cheaper amounts.How much do Juniper trees cost – inside secrets
Another option for getting cheaper juniper trees is to search for any local nurseries, gardens, or stores that sell or have juniper tree clippings. Planting clippings or seeds may be your best option if you want to start from scratch and get smaller juniper trees.Some people may be selling such clippings or seeds for super cheap. You may even be able to look at Facebook Marketplace or Craiglist and find local people near you who are selling their clippings or seeds.
There are always options when looking to find cheaper juniper trees, you just have to search hard enough! You may have to purchase a juniper tree that looks bare but is still alive, but if it is much cheaper than an average juniper tree, then it is worth the wait, as you will soon be able to enjoy its beauty to the fullest. You will also know that your hard work helped make it beautiful so that the juniper tree will mean more to you. Overall, juniper trees are expensive, but because they are so beautiful, many people find they are worth the initial cost. If you take care of them properly, they will last for a long time, so you can enjoy your juniper tree's beauty for years to come.Helpful postsMany of you are in the process of growing your own juniper so I've linked to a few articles in the post today that should help. I'd also suggest you check out the following: 
The table below should also share some basic care tips for your Juniper tree: 
| | |
| --- | --- |
| Apple bonsai tree requirements | |
| | 3 times per week in the spring and summer. Once to twice per week in the winter.  |
| | 4 hours of direct sunlight per day.  |
| | 14 to 85 degrees Fahrenheit |
| | once per month in the spring and summer - avoid in fall and winter.  |
| | |
| | |
| | |
| | |
| | |
| | Inorganic mix of akadama and volcanic ash rock. Organic soil such as peat soil can also be used. |
| | Medium growth - adds 5 to 12 inches per year in height.  |
| | Medium to large, most trees sold is typically two hand bonsai. |
| | |
My top picks for the gear you will need!
So like I mentioned earlier, over the past three years of running PlantPaladin, hundreds of people have asked me for my recommendations on the best bonsai gear on the market. 
Having spent thousands of dollars on bonsai items these past few years and tested at least 100 bonsai-specific products, I've listed my favorite products below – All of which I highly recommend and think you can get great value. 
They can purchase directly by clicking the link to take them to Amazon. 
Bonsai Tool Set: One of the significant challenges I've had is finding a toolset that was not only durable but didn't break the bank. SOLIGT has recently developed a fantastic bonsai tool set that covers all the tools you need to trim, prune, and repot your trees. – You can grab it here. 
Complete Bonsai Set: Many of you will want to grow your bonsai trees entirely from scratch, but finding the varicose seeds, pots, and other items in one place can be challenging. Leaves and Sole then have created a complete bonsai set that I've personally used that ticks all the boxes. You can grab it here. 
Bonsai wire: The number of times I've run out of wire for my bonsai or purchased cheap bonsai wire that doesn't do the job is embarrassing for me to admit. After a lot of trial and error, I found that using Hotop's aluminum bonsai wire is one of the best options on the market. This can easily be used for both indoor and outdoor bonsai. You can grab it here.
This post was written by Fehed Nicass who has been passionate about bonsai for over 3 years. He currently resides in the UK and works in sales.